The Best Way To Get Rid Of Bed Bugs In Your Eureka, CA Home
6/15/2021
Insects and creatures will waste no opportunity to violate your Eureka, CA home, and you can't always count on being aware of their intrusions. Lots of pests can infiltrate sight unseen, and you might not be privy to them until there's significant damage. You could wake up one morning and find the structure of your place or your belongings ruined. If you're dealing with a creepy pest that reproduces with speed, the outcomes can be dire. With this in mind, having consistent remediation is a must.
Folks often think they can defeat critters with retail products or "do it yourself" (DIY) tricks. A common misperception is that these avenues are just as potent as professional options, but for less money. Especially when it comes to bed bugs, this isn't true at all. Get the facts and learn why Accurate Termite & Pest Solutions is the best way to go.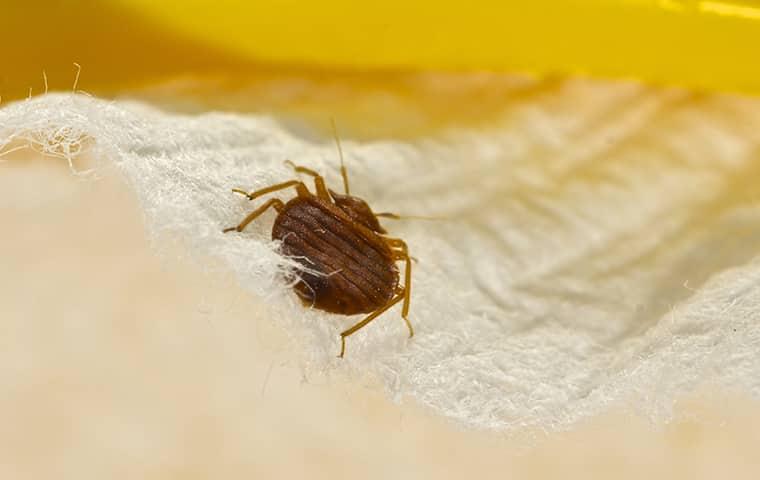 How Do You Get Bed Bugs?
Acquiring blood is the main objective for bed bugs. They aren't concerned with filth and dirt, as many people believe. Since they need the fluid to survive, they'll gather in animal areas and public places. Examples are fields, schools, offices, airports, and hotels. Once they've identified a target, they'll hang onto a beast's fur or the clothing and personal bags of a human. This is their ticket into homes. As time passes, they'll congregate in the following:
Electronics
Appliances
Mattresses
Couches
Upholstery
Fabrics
Wood trim
Flooring
Wallpaper
Odors, stains, and bites on your body are the clear signs of a bed bug infestation. When the number of insects grows, a musty scent will be dominant. Then, you'll begin to notice blood drops and reddish-brown spots on surfaces and fabrics. Fecal marks and powdery fragments that are brown or black will also be visible. The welts on your skin will be similar to a rash, appearing crowded together and patchy. Expect itching and redness. In most cases, you won't feel a bed bug munching on you. They'll get you while you're sleeping or sitting.
Typical bed bugs are around 0.25 of an inch long and reddish-brown. Excluding their odd-looking midsection, they have rounded parts. Their heads are notably smaller than their tails. Moreover, they have six legs and two antennas. Translucent young are what emerge from the pearly white eggs they lay.
Will DIY Bed Bug Methods Work? How Much Do They Cost?
The average commercial or "do it yourself" bed bug item costs $20.00 to $90.00, and it's not a one-time expense. You'll have to keep buying products because an infestation won't be remedied with these. Products can't reach all eggs, the young, and adult insects as needed. Doing so is essentially impossible because of their tiny size, fast procreation, and many hiding points. Further, there are major risks in these products such as in:
Rubbing Alcohol: Respiratory illness can come about as a result of using this ethanol substance, which is also highly flammable.
Diatomaceous Earth (DE): This powder kills bed bugs by drying them out, but it's hazardous to breathe near it.
Dry Ice: Handling this could end in chemical burns and inhalation of carbon dioxide in dangerous amounts.
How Will Accurate Termite & Pest Solutions Handle Bed Bugs?
To eradicate bed bugs as efficiently and affordably as possible, reach out to us at Accurate Termite & Pest Solutions. Our skilled technicians will use industrial-grade treatments that are fashioned to address these insects at every stage of life. Every solution we have is safe for you and your loved ones, including domestic animals. Services are guaranteed, so you won't have to worry about charges for follow-up visits if required. Call today and request a free inspection!