The Easiest Way To Keep Carpenter Ants Away From Your Del Norte Home
4/15/2022
If you are looking for the best options for pest control in Del Norte County, Accurate Termite & Pest Solutions has you covered. We have the tips to get rid of carpenter ants from your home, and ultimately, our services will ensure you never have to deal with an ant infestation again. With comprehensive treatment plans, our pest control solutions will protect your Del Norte home inside and out. We offer treatment plans to fit your needs, complete with continued routine follow-up. If you are unclear if you have carpenter ants or another kind of ant, we're here to help.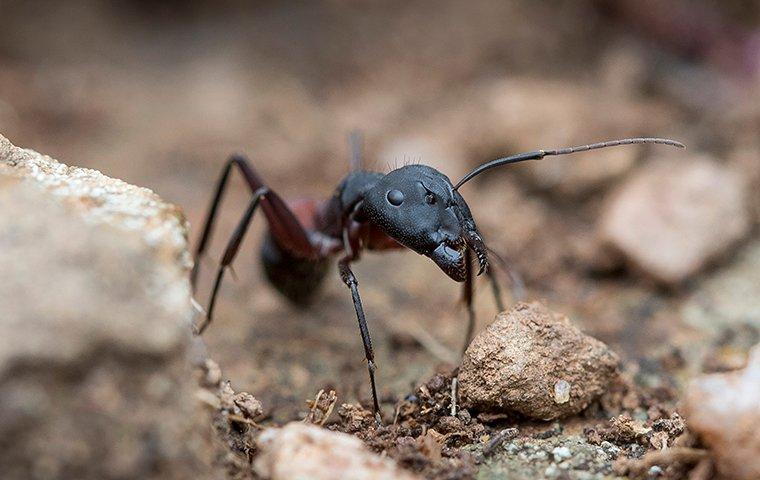 Signs Of Carpenter Ants In Del Norte
Carpenter ants are a particular pest that can wreak havoc on your home if left unchecked. One of the main signs of a carpenter ant in your home is the chewed sawdust left behind as the ants destroy your home's structural wood. Some other signs you may have carpenter ants in your Del Norte home include:
Piled wood shavings that look much like sawdust near areas of wood, such as windowsills, baseboards, or doorways
Winged ants in areas such as walls, ceilings, and baseboards, or emerging from small spaces
Shed wings left behind from carpenter ants as they age
Unexplained rustling sounds coming from walls
To be sure these costly pests are discovered quickly, we at Accurate Termite & Pest Solutions can assist you in identifying them.
The Extent Of Damage Carpenter Ants Can Do To Your Del Norte Home
Much like termites, carpenter ants will cause destruction to the wood in your Del Norte home and property. The carpenter ants likewise will nest in colonies, meaning they come in large groups. Carpenter ants destroy wood slightly more slowly than termites, but can cause just as expensive damages if left unattended. Over the course of a few years alone, carpenter ants can destroy a home and leave it uninhabitable.
These ants chew on soft wood, meaning they can destroy a home's structure from the core up. Eating away at the framing of a home's walls, supports, and entry points can make carpenter ants a costly pest indeed.
How To Completely Get Rid Of Carpenter Ants In Del Norte
The only way to ensure that carpenter ants are gone from your Del Norte property for good is to entrust Accurate Termite & Pest Solutions. Our expertly trained professionals can begin with a thorough inspection of your property inside and out. Using our findings, we will prepare a treatment plan to fit your unique needs and budget. From there, we will continue with follow-up care and visits to be sure the ants are gone for good.
How To Keep Del Norte Carpenter Ants From Coming Back
Our expertise includes revisits to be sure that your Del Norte home is free from pests. It is these repeated checks that ensure the safety of your family, not to mention your biggest investment: your home. As pest control services in Del Norte go, there is no better choice to make to ensure that your property is carpenter ant-free for the long run. Entrusting the tried-and-true methods of Accurate Termite & Pest Solutions will keep the wood in your home free from carpenter ants.