How Eureka Residents Can Prevent Wasps And Hornets This Summer
5/14/2019
As spring gives way to summer, pests begin to come out in full force. The deeper into the season we get, the bigger a threat wasps and hornets can pose. It's wise to take precautions now to avoid problems later.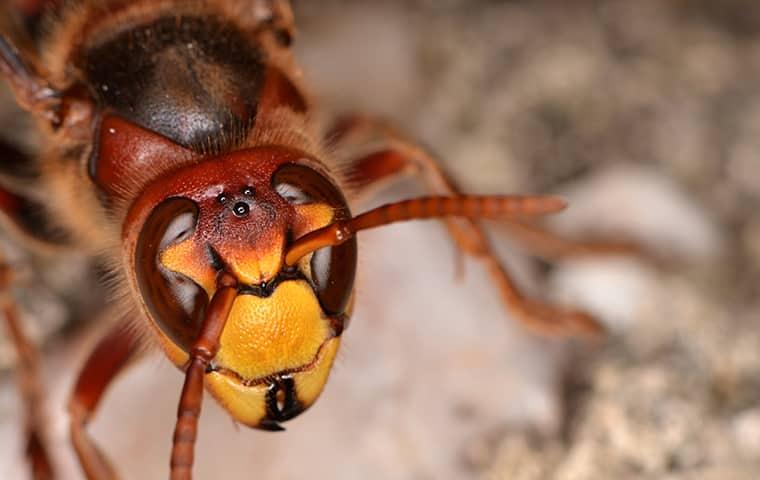 Why Wasps and Hornets Will Soon be a Problem
In most places, stinging insects usually die off in the fall and only the queens survive the winter by finding a sheltered area to hibernate. When early spring arrives the queens come out, look for a suitable location, and begin to build their nests and lay their eggs. Spring is the best time to search for partially built nests on your Eureka property because, at this time of year, the wasp or hornet population is still small.
Once the first eggs hatch and mature, they begin to help the queen in her quest to grow her colony. They'll continue to build the nest and gather food while the queen continues to lay eggs. As summer progresses, the colony will become larger and more active.
By late summer, and into early fall, wasps and hornets reach their most active state and become more aggressive. They help the queen to prepare for winter and then focus on their own needs. At this stage, they are likely to be found swarming your backyard BBQ in higher numbers than they may have earlier in the season.
Steps Eureka Residents Can Take to Prevent Wasps and Hornets This Summer
While early detection is best, consider the following steps you can take to prevent wasps and hornets from invading your Eureka yard this summer.
Don't leave food or drinks outside uncovered. You don't have to give up eating outdoors, but you should take precautions. Cover your food containers when not in use, and make sure to bring it all back indoors when finished.
Keep your garbage bins tightly covered.
Eliminate excess water from your property such as low areas where puddles form, as well as clogged gutters and pet dishes.
Consider placing flowering plants a safe distance away from your house, or at least away from entry points to keep wasps and hornets from accidentally getting inside.
Avoid wearing bright colored clothing or scented perfumes when outdoors.
What to Do About Problem Wasps and Hornets
If you discover an active nest on your property, you'll want to get it taken care of. Hundreds of stinging insects on your Eureka property could lead to painful and dangerous stings.
Accurate Termite & Pest Solutions can eliminate your wasp and hornet problem quickly. Our technicians are trained in the safe removal of stinging insects so that your family will be protected, and your yard can go back to being a pleasant place to spend time. Contact us today.