Protecting California Homes & Businesses From Termites Since 2007
When it comes to destructive pests, there are none worse than termites. These wood-destroying insects are one of the most dreaded pests for home and business owners alike here in California, and rightfully so! Each year, termites are responsible for roughly $5 billion in property damage across the United States alone, and homeowner's insurance doesn't typically cover those damages! And if that doesn't cause you to want to keep these destructive pests far away from your property, we don't know what will!
Our Termite Control Offerings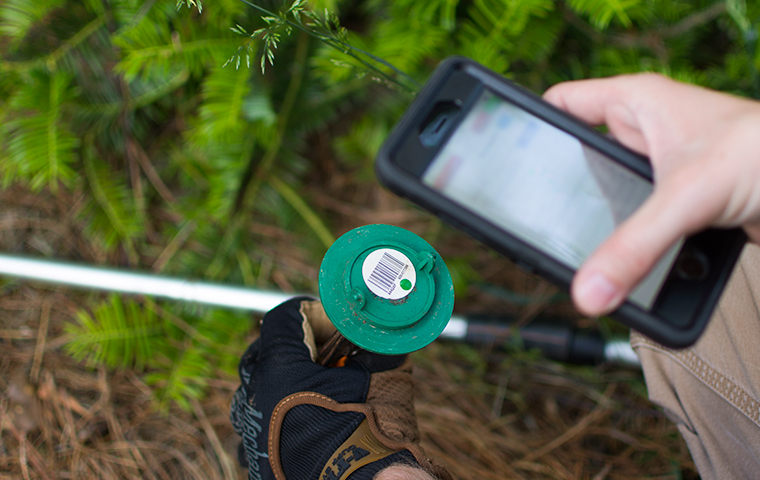 Here at Accurate, we offer solutions to keep termites away and options for eliminating termites that have already built a nest in or near your home. It's our specialty, hence the name Accurate Termite & Pest Solutions.
If you are looking for a way to get and keep your home free of damaging termites, considering Accurate for termite protection is the best place to start!
Here are a few of the ways we deal with termites:
Sentricon® Termite Baiting & Interception System

Orange Oil Treatments For Drywood Termites

Bora-Care Termite Control Services

Applications For Subterranean, Dampwood & Drywood Termites
When it comes to termite elimination and prevention, we find it fitting to use the same baiting systems used to protect national treasures, including the White House, The United States Capitol, the Statue of Liberty, and Independence Hall - The Sentricon® Termite Colony Elimination System!
The Sentricon® System comprises bait stations that are strategically placed throughout your yard to ensure the highest level of termite protection. These bait stations contain active ingredients and work 24/7 to attract and eliminate the unwanted termites living on your property. When invading termites come across the stations while foraging for food, they will pick up the lethal bait and transport it back to their colony, thus eliminating the entire termite colony at the source. It has been scientifically proven that termites prefer the active ingredient in these bait stations more than the wood of homes, meaning they will target the bait stations around your property before targeting your home and causing expensive damages! For all your termite control and prevention needs, give us a call at Accurate Termite & Pest Solutions!
Request Your Free Inspection Today
Complete the form below to schedule your no obligation inspection.