Wildlife Trapping Services
Are you dealing with wildlife problems in your Eureka home or on your property? Turn to the California State licensed wildlife trappers at Accurate Termite & Pest Solutions. We offer tried and true wildlife removal and exclusion services for any wildlife pests that wander onto your property or find their way into your home, and our results speak for themselves!
How Our Wildlife Control Services Work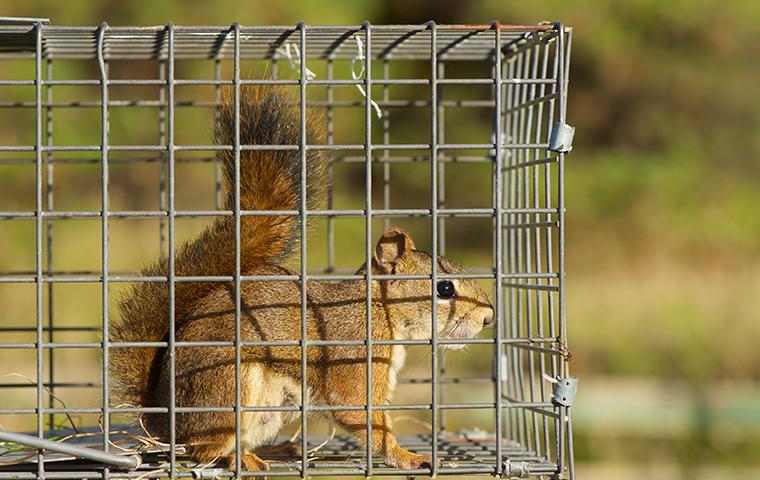 When you hire the team of wildlife control experts here at Accurate Termite & Pest Solutions to deal with the wildlife problem you're facing on your property, we'll take the following steps to ensure that your problem is entirely resolved:
Thorough Inspection. We will seek out signs of pests and their activity on your property during this process and discern what you are up against.

Trap Setting. After our inspection, depending on how major the issue is, we'll set in place four to eight traps in targeted locations that are designed to catch the wildlife causing problems on your property efficiently.

Trap Checking. Once we have left the traps to rest, you can choose one of two options; you can either check the traps yourself each morning and notify us if anything has been caught, or we can come to check them ourselves until the wildlife problem on your property has subsided.
When you invest in our professional wildlife control services for your property, you can rest assured knowing your home is protected from invading wildlife!
Why Choose Accurate For Your Wildlife Control Needs
When looking for wildlife control, it can seem relatively cut and dry at first glance, and a cheaper solution always sounds tempting, but there are a few things you should know:
Other wildlife service companies may seem like the right choice to solve your pest problem but not be qualified for the job. If they are not licensed to deal with wildlife, then, by law, they are required to release any animals they have caught back onto your property, leaving a chance for your wildlife problem to return.

Often, wildlife service companies include hidden fees in their plans, making you believe that you're going to pay one price while the fine print says something different.

Most wildlife control professionals only offer wildlife removal services, which is just a temporary fix to your underlying problem. They won't address the structural damages and entry points in your home that could allow those wildlife pests to re-enter and cause more problems on your property in the future.
However, with Accurate Termite & Pest Solutions, you won't have to worry about unqualified professionals, hidden fees, or sub-par wildlife control solutions! For more information about the wildlife control services we offer or to get started with us at Accurate Termite & Pest Solutions today, reach out to us today!
Request Your Free Inspection Today
Complete the form below to schedule your no obligation inspection.