Professional Pest Control Solutions In Arcata, California
Arcata, originally known as Union town, is located in Humboldt County, adjacent to Arcata Bay, and provides gorgeous sunny days and a beautiful waterfront. However, it also provides a home for a multitude of common invasive pests. With the help of the trusted pest technicians here at Accurate Termite & Pest Solutions, pests don't have to be a problem in everyday life in Arcata. At Accurate, we are happy to provide a wide variety of pest control services to protect Arcata homes and businesses from pest threats. Consider partnering with Accurate Termite & Pest Solutions today for solutions to all your pest control needs.
Residential Pest Control In Arcata, CA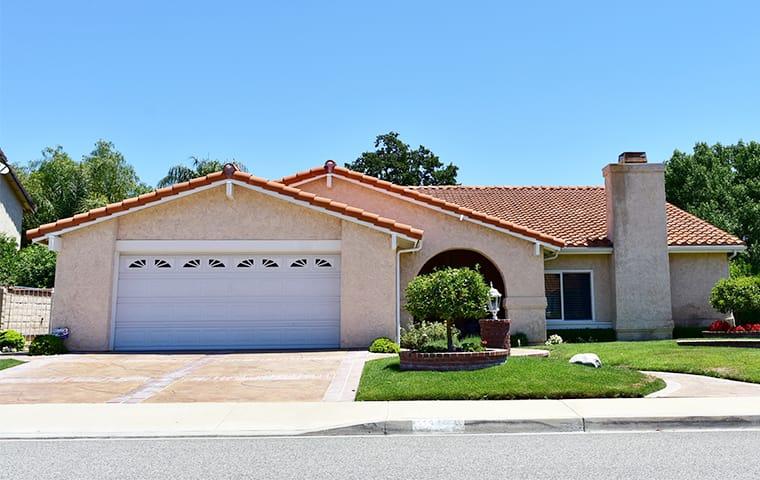 When you need a pest control company that will put your needs the needs of your home first, Accurate Termite & Pest Solutions is your best bet. We provide thorough inspections, quality pest prevention services, and a pest-free guarantee. In addition to our residential pest control programs, we also offer Arcata homeowners other pest control services, including:
Animal Trapping (skunks, opossums, and raccoons)

Honeybee Relocation Services

Wasp & Hornet Removal

Effective Bed Bug Solutions

Applications For Subterranean, Dampwood, Drywood Termites

Bird/Bat Control & Clean-Up Services

Gopher/Mole Control & Eradication

And much more!
No matter what pests you're dealing with in your Arcata home, you can trust the professionals at Accurate Termite & Pest Solutions for quality pest management and treatment options. To learn more about our home pest control plans or general pest services, give us a call.
Learn More About Insulation Services In Arcata, CA
At Accurate Termite & Pest Solutions, we believe in going above and beyond with the quality of our pest control services. With our energy-efficient TAP Insulation services, we can help insulate your home or business and deter pests at the same time. How does TAP Insulation work? TAP Insulation is loose-fill cellulose insulation that is made of natural fiber and mixed with Boric acid. This mixture is fire retardant, sound-canceling, energy-efficient, and fully protected against a wide range of Arcata pests. TAP Insulation is applied using a blow machine to fill every gap and crevice expertly, creating a perfect barrier against pests and cold or hot temperatures. Additionally, TAP Insulation is non-toxic to humans or pets. If you're looking for an effective solution to your insulation problems and a way to keep pests out of your Arcata home or business, choose TAP Insulations through Accurate Termite & Pest Solutions.
Commercial Pest Control In Arcata, CA
Managing all of the moving pieces that come with running an Arcata business requires a high level of effort and focus. When pests invade your facility, they can cause you to lose focus of your commercial efforts. A professional pest control plan is one of the best ways to protect your business and your work productivity from pests. Here at Accurate Termite & Pest Solutions, we offer the best. Our pest and termite management solutions are available for Arcata business owners in all industries, including hospitals, warehouses, hotels, supermarkets, and more. There's no commercial facility that's too big or too complex for us to service. No matter what industry you're in, we are qualified to meet all of your pest control needs. Give your business the protection it needs with one of our effective pest management options from Accurate Termite & Pest Solutions.
Guide To Protecting Your Arcata, CA Property From Termites
Many Arcata home and business owners fall victim to the damage caused by termite infestations. These busy wood-destroying insects are capable of remaining hidden on a property for years before being discovered. The longer termites stay in a home or business, the more they can damage the structural integrity of the building. To avoid attracting termites to your Arcata property, consider implementing these termite prevention tips:
Remove stumps, logs, and other natural wooden materials from your property.

Cut your hedges and shrubs away from your exterior walls. Allowing sunlight to hit your foundation and dry excess moisture.

Ensure your gutters are free of debris.

Check your property for signs of excess moisture. Leaking pipes, faulty drain lines, and dripping faucets may contribute to your termite problem.

Seal gaps and cracks along your foundation and exterior walls that may serve as easy entry points for termites.
While these tips can help, a complete termite protection plan is the only way to remove current termite problems and prevent future infestations. Accurate Termite & Pest Solutions provides comprehensive termite treatment programs to protect residential and commercial properties. Start protecting your Arcata home or business when you reach out today.
Request Your Free Inspection Today
Complete the form below to schedule your no obligation inspection.