Professional Pest Control Solutions In McKinleyville, California
If you love nature and the great outdoors, McKinleyville, CA, is the place for you. Our area is home to Moonstone Beach, Azalea State Reserve, and Clam Beach County Park – all of which are perfect for any nature lover. Unfortunately, we aren't immune to pest threats. Pests of all shapes and sizes call McKinleyville home and commonly invade our residential and commercial properties. Accurate Termite & Pest Solutions has provided California residents with quality pest control options since founded in 2007. Trust the pest control provider that does the job right, every time. Contact us today to schedule your inspection!
Residential Pest Control In McKinleyville, CA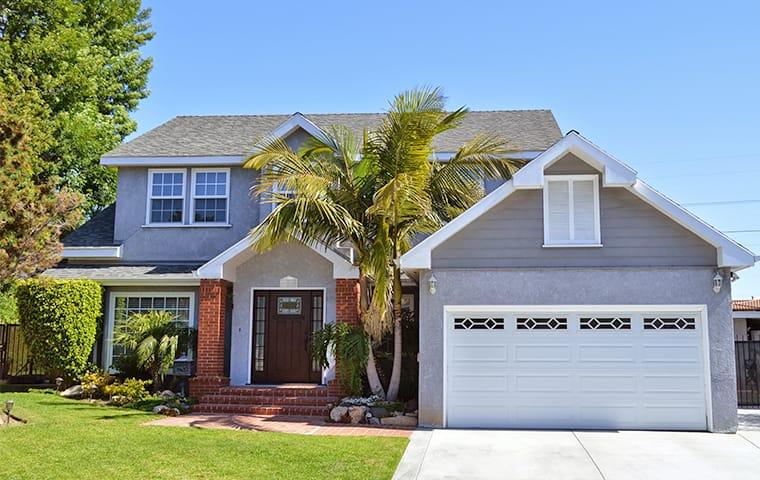 Your McKinleyville home should be the place you can rest after a long day at work or wind down after enjoying time at social events. When pests such as mice, cockroaches, or termites invade, relaxation can seem unattainable.
At Accurate Termite & Pest Solutions, we understand how vital effective pest control is for residential properties. We provide everything from thorough inspections to quality pest management and treatment options. Our home pest control plans include monthly, bi-monthly, and quarterly services, depending on the unique needs of your home. In addition to our residential pest control programs, we also offer many general pest control services.
With our highly trained service professionals on the job, you can rest assured knowing your McKinleyville property is in good hands. Reach out to us today for more information about all of our pest control treatments and services.
Benefits Of Pest Control Insulation In McKinleyville, CA
Proper temperature control and insulation are difficult to maintain without the proper knowledge. Understanding which insulation material is most effective at keeping the cold out is hard enough. Still, it becomes a lot harder when invasive pests continue to get inside and rip it up. Did you know there's an easier, more efficient way to create a barrier against cold temperatures and pests? Here at Accurate Termite & Pest Solutions, we provide an insulation method that can do just that. TAP Insulation is applied with a blowing machine to ensure it fills every crack and crevice. The natural cellulose fiber, mixed with boric acid, is toxic to pests but entirely safe for children and pets. TAP Insulation will also outperform traditional fiberglass insulation by as much as 32%! Consider reaching out to Accurate Termite & Pest Solutions for quality pest control insulation services!
Commercial Pest Control In McKinleyville, CA
No business owner should have to handle the stress and frustration that pests cause. At Accurate Termite & Pest Solutions, we treat pest problems so you can focus on the other needs of your company. We understand that your McKinleyville business deserves to be protected, which is why we offer pest control plans that put your needs first. Providing effective pest control services is more than something we do – it's our number one priority. We offer many different pest control programs to cover a wide variety of common commercial pest invaders, including bats, birds, rodents, termites, wasps, and several others. When our licensed service technicians treat your McKinleyville business for pests, you can trust that your commercial facility is fully protected. For reliable pest control services, reach out to the pest professions at Accurate Termite & Pest Solutions.
How Much Damage Can Termites In McKinleyville, CA Cause?
Termites are the most destructive insect in the United States. Each year, property owners pay over five billion dollars to cover the repair costs of damage caused by termites. A single termite colony is capable of inflicting a lot of damage on your McKinleyville home or business in as little as six months. That damage becomes even more significant when more than one termite colony has infested your property. These destructive insects can cause such damage because they never break from eating, tunneling, creating nesting galleries, and working. Termites don't sleep. Instead, they continue eating away at the cellulose in your home or business structures 24/7, 365 days a year. The good news is that your property can remain 100% termite-free when you implement one of our termite control plans. Our advanced termite treatment methods and products will shield your McKinleyville property year-round. Protect your home or business from termites when you call Accurate Termite & Pest Solutions today!
Request Your Free Inspection Today
Complete the form below to schedule your no obligation inspection.